Welcome!
WELCOME TO LOVE POTION MAGICKAL PERFUMERIE!
New items show up in the shop daily.
Call us! One of our employees can act as your personal shopper and have everything wrapped and ready for pickup or mailing ASAP!
Contact us:
Email: LovePotionPerfume-Store@yahoo.com
Phone: 360-695-3965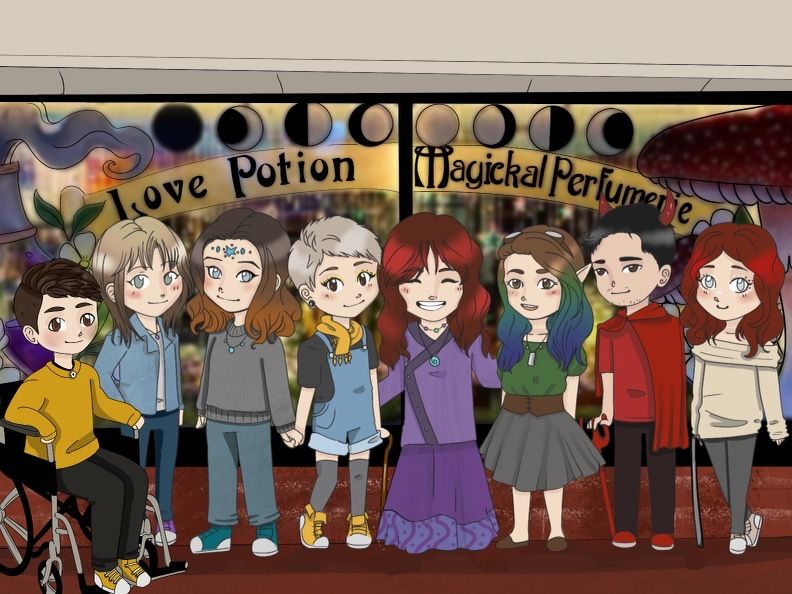 Welcome to Love Potion Magickal Perfumerie and Marketplace,
one of the most unique destinations in Vancouver and the whole metro Portland area!
At our store, we take pride in offering a range of carefully handcrafted items, including our original fragrances & pheromones, as well as indulgent bath and body products. But we don't stop there! We also offer an array of one-of-a-kind gift items that you won't find anywhere else. Whether you're a fan of mystical creatures like dragons, fairies, unicorns, and vampires, or you prefer more "serious" new age and spiritual items, we have something for everyone. Check out our selection which includes:
* Handcrafted, Custom-Brewed Perfumes, Potions & Pheromone Blends
* Freshly Crafted Bath & Body Indulgences
* Large Selection of Crystals & Crystal Jewelry
* Sterling Silver Rings and Pendants
* Magic Wands, Staffs, Canes, Swords, and Daggers
* Huge Collection of Tarot, Fortune Telling Cards, Runes, and Divinatory Tools
* Incense, Herbs, Candles, Wax Melts
* Suncatchers, Wind Chimes, Pendulums
* Bohemian Glass, Perfume Bottles, Fine China
* Capes and Cloaks and Assorted Apparel
* New & Used Books, Journals, Greeting Cards
* Compasses & Nautical Gifts
* Live & Mechanical Fortune Tellers
* Magic Tricks and Games
* Plush Toys and Dolls
* Fairy Houses & Doors, Statuary, Miniatures
* Spiritual Supplies of every description
Don't forget to say hello to Brigid!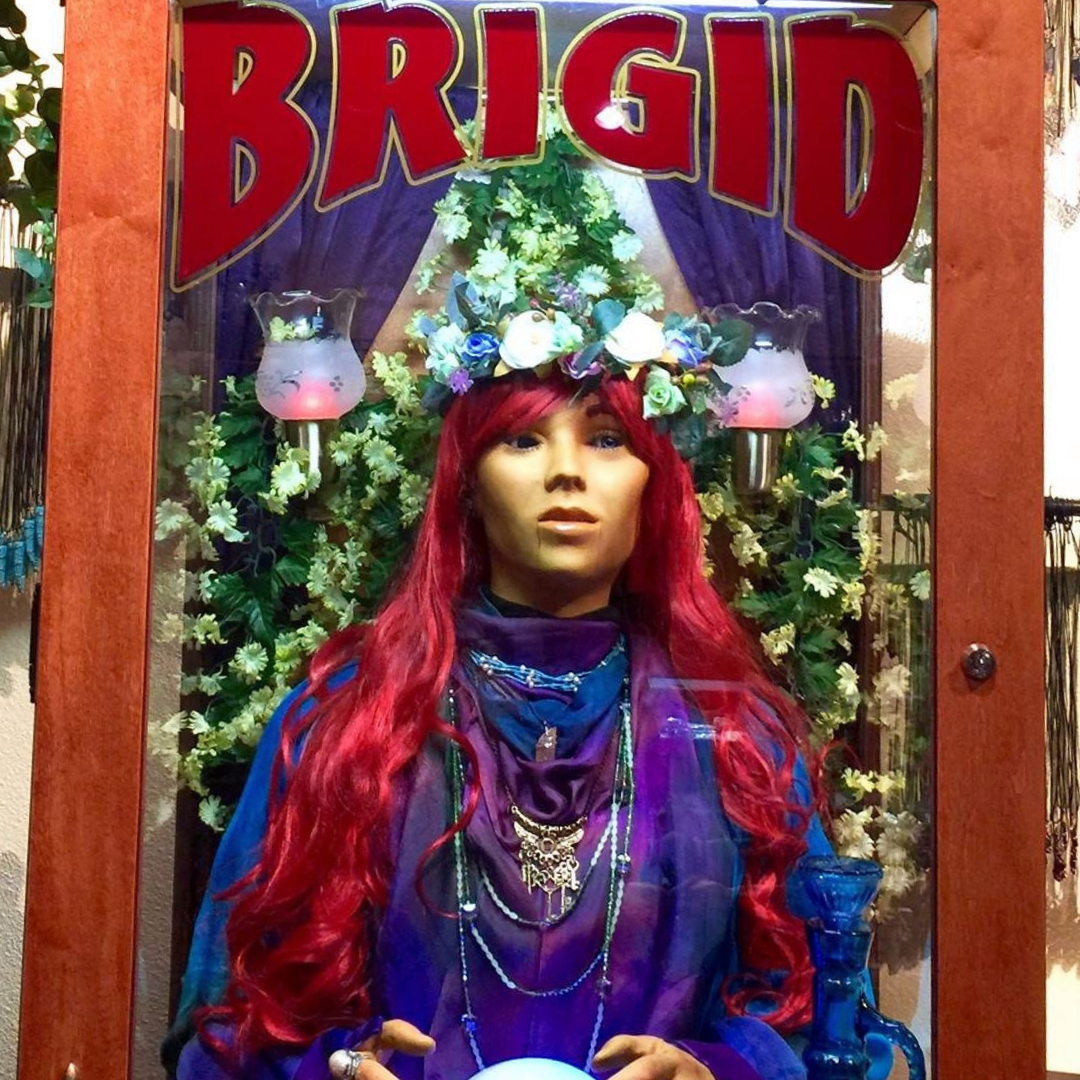 Our one-of-a-kind mechanical Fortune Teller, or have your future told by one of our live oracles!
We Host Fun Events Every Month!
Check out our events page to see what's coming up!
Visiting LPMP is a treat for all ages!
Store Hours
Monday, Wednesday, Thursday and Friday: 10:00am-5:00pm
Tuesday 10am-8pm
Saturday: 11:00am-5:00pm
Sunday: Closed
Love Potion Magickal Marketplace
1104 Main St. Suite 100, Vancouver, WA 98660 * 360-695-3965