Welcome!
Our merchandise changes weekly, so we recommend calling the shop and letting one of our wonderful sales staff act as your personal shopper, to make sure that what you want is in stock and offer suggestions. Our number is 360-695-3965, and our personal shopper hours are Monday through Saturday, 11 am - 4 pm.Thank you! (In store shopping hours are 10 am - 6 pm).
Covid-19 Update: Our shop is currently open to the public, as well as offering curbside pickup and shipping. In person shopping requires the wearing of masks; we are super careful here to keep everyone safe and healthy. If you don't want to come in, call us and one of our employees can act as your personal shopper and have everything wrapped and ready for pickup ASAP! New items available every few days, the website can't keep up so come on over and see!
Email: LovePotionPerfume-Store@yahoo.com * Phone: 360-695-3965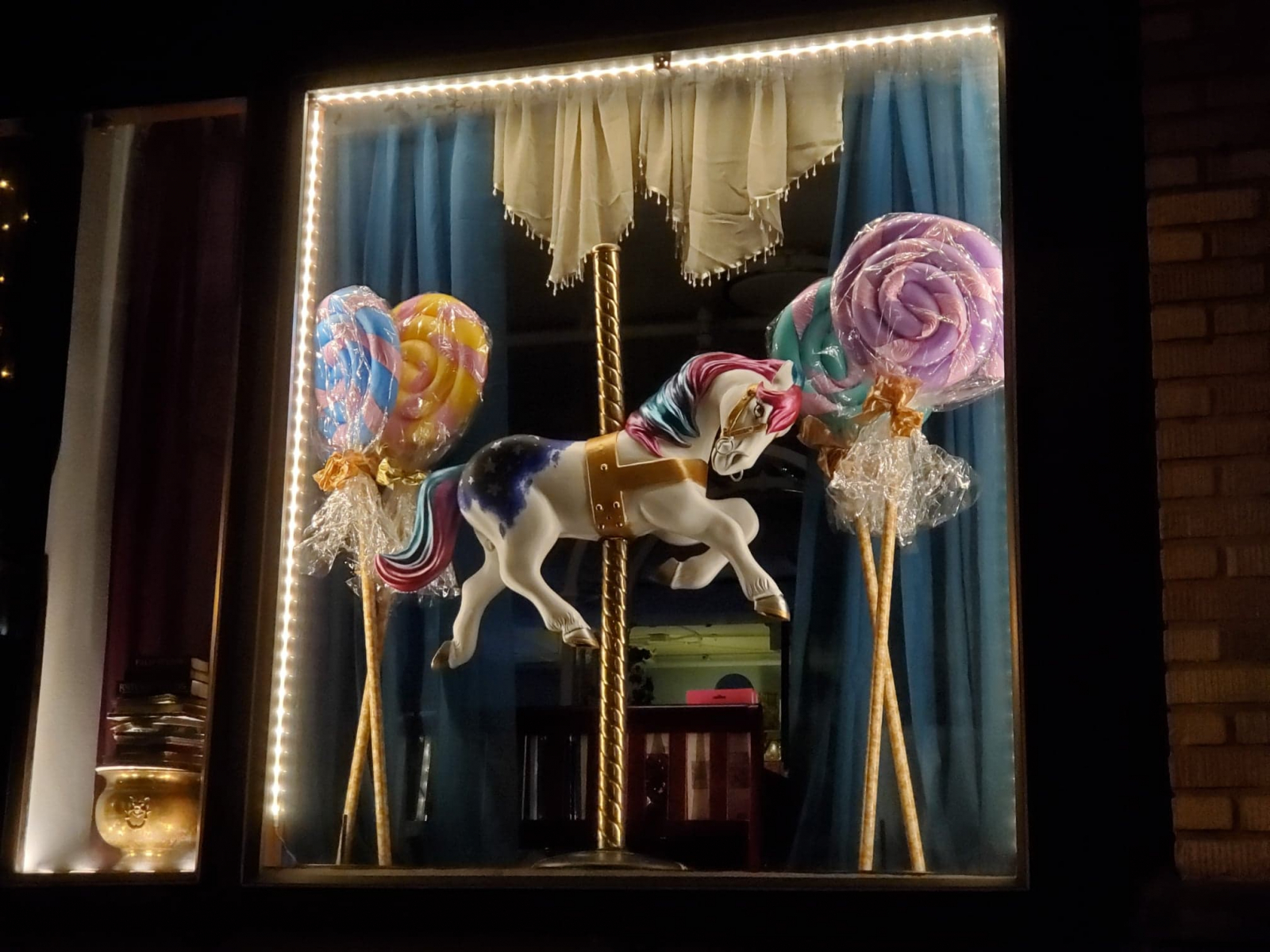 Welcome to Love Potion Magickal Perfumerie and Gift Shoppe, one of the most unique destinations in Vancouver and the whole metro Portland area!
The majority of our items are handcrafted including our original fragrances & pheromones and bath & body indulgences. In addition, you can find wonderful one-of-a-kind gift items you won't see anywhere else! Dragons, fairies, unicorns and vampires co-exist comfortably here with "serious" new age and spiritual items of every description! Our offerings include...
* Handcrafted, Custom-Brewed Perfumes, Potions & Pheromone Blends
* Freshly Crafted Bath & Body Indulgences
* Large Selection of Crystals & Crystal Jewelry
* Sterling Silver Rings and Pendants
* Magic Wands, Staffs and Canes, Swords and Daggers
* Huge Collection of Tarot, Fortune Telling Cards, Runes and Divinatory Tools
* Incense, Herbs, Candles, Wax Melts
* Suncatchers, Wind Chimes, Pendulums
* Bohemian Glass, Perfume Bottles, Fine China
* Capes and Cloaks and Assorted Apparel
* New & Used Books, Journals, Greeting Cards
* Compasses & Nautical Gifts
* Live & Mechanical Fortune Tellers
* Magic Tricks and Games
* Fairy Houses & Doors, Statuary, Miniatures
* Spiritual Supplies of every description
We host two Open House parties every month:
All ages welcome, and our 4 footed friends too!
FIRST FRIDAYS ~ We proudly participate in Downtown Vancouver's First Friday events every month. This is the night we debut our newset Ltd Ed Handcrafted Perfume Collections, and occasionally host meet and greets with authors and artists or seasonally themed special guests. Enjoy complimentary nibbles and libations (including Mara's famous Cauldron Punch of the Month!) and receive free samples too!
FORTUNE FRIDAYS ~ Enjoy our Mini Psychic Faires every 3rd Friday of the month with a rotation of different divination styles and readers! Tarot, Tea Leaves, Palmistry, Scrying, Runes and more! Sit down with one of our talented readers and discover what the future has in store for you! Peruse our divination tools and enjoy some complimentary treats! 10 Minute Readings for $10 each.
Plus classes, workshops and more!
We're also available for bookings! Hold your event or class here!
Visiting LPMP is a treat for all ages!
Don't forget to say hello to Brigid, our one-of-a-kind mechanical Fortune Teller, or have your future told by one of our live oracles!
Store Hours
Monday-Friday: 10:00-6:00
(Except Tuesdays 10:00-5:00)
Saturday: 11:00-6:00
Sunday: Closed
Love Potion Magickal Marketplace
1104 Main St. Suite 100, Vancouver, WA 98660 * 360-695-3965