Pendulums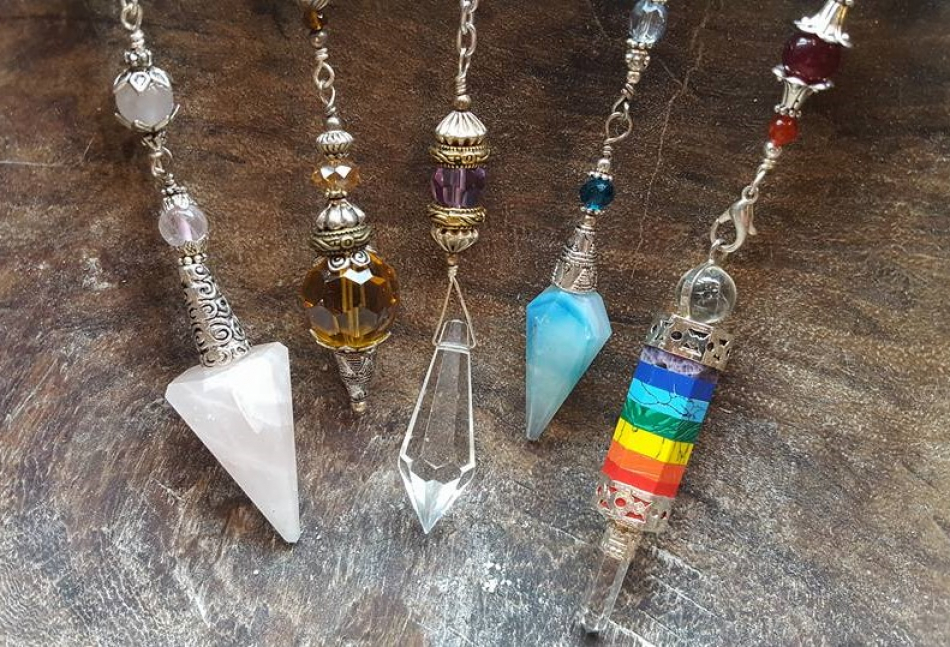 Discovering the Potential of Pendulums:
A Powerful Tool for Channeling Energy and Wisdom
Pendulums are fascinating little instruments that provide us with valuable insights and guidance from our higher selves. They help to clarify our readings and intuitions, channel energy, and detect when vibrations are being disrupted. What's even more amazing is that all of our pendulums are crafted by hand and filled with positive intentions!