Raku Magnets & Medallions
Our merchandise changes weekly, so we recommend calling the shop and letting one of our wonderful sales staff act as your personal shopper, to make sure that what you want is in stock and offer suggestions. Our number is 360-695-3965, and our personal shopper hours are Monday through Saturday, 11 am - 4 pm.Thank you! (In store shopping hours are 10 am - 6 pm).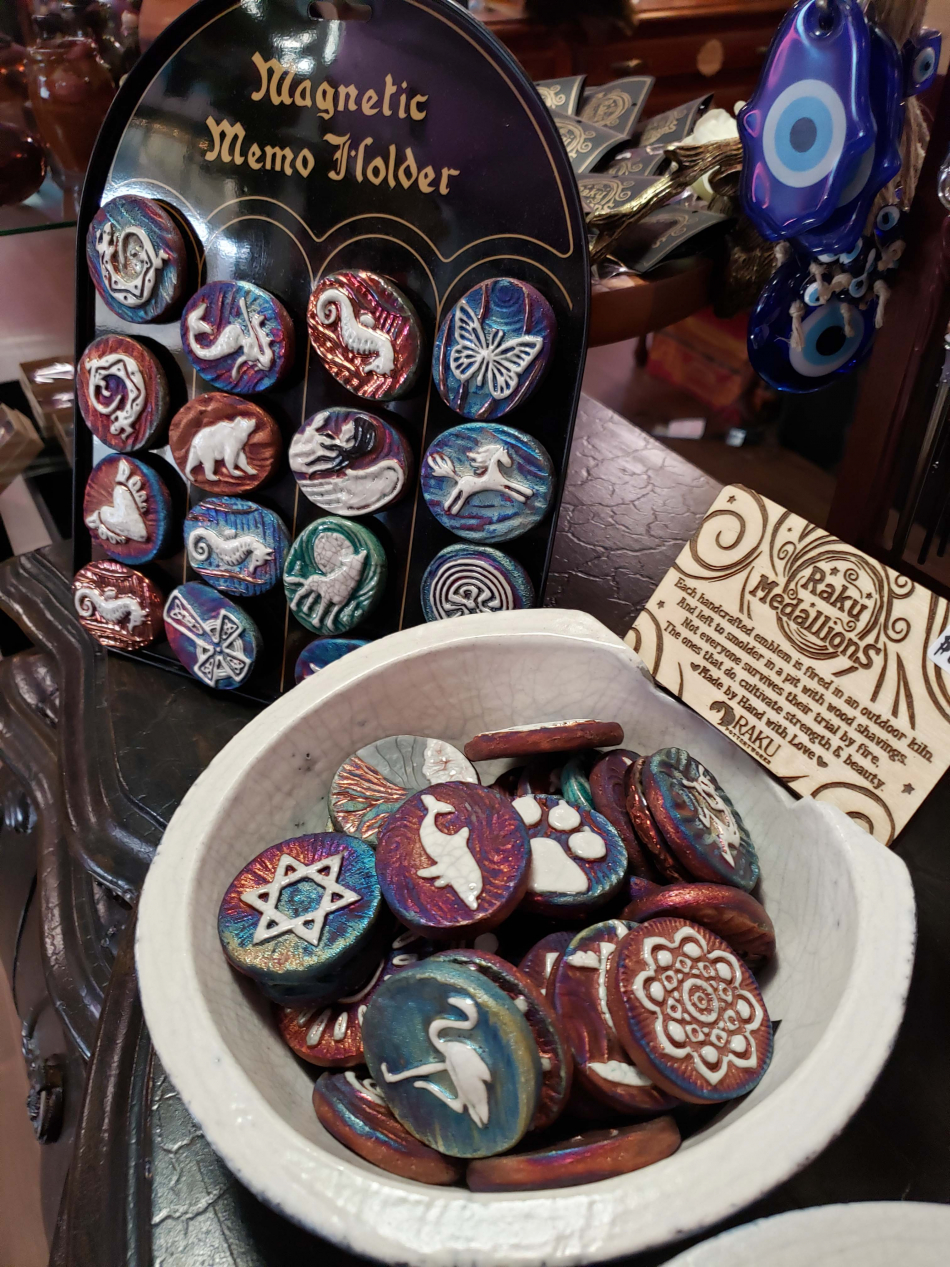 Each handcrafted heart is fired in an outdoor kiln and left to smolder in a pit with wood shavings. Not everyone survives their trial by fire. The ones that do cultivate strength & beauty.