Tea Time?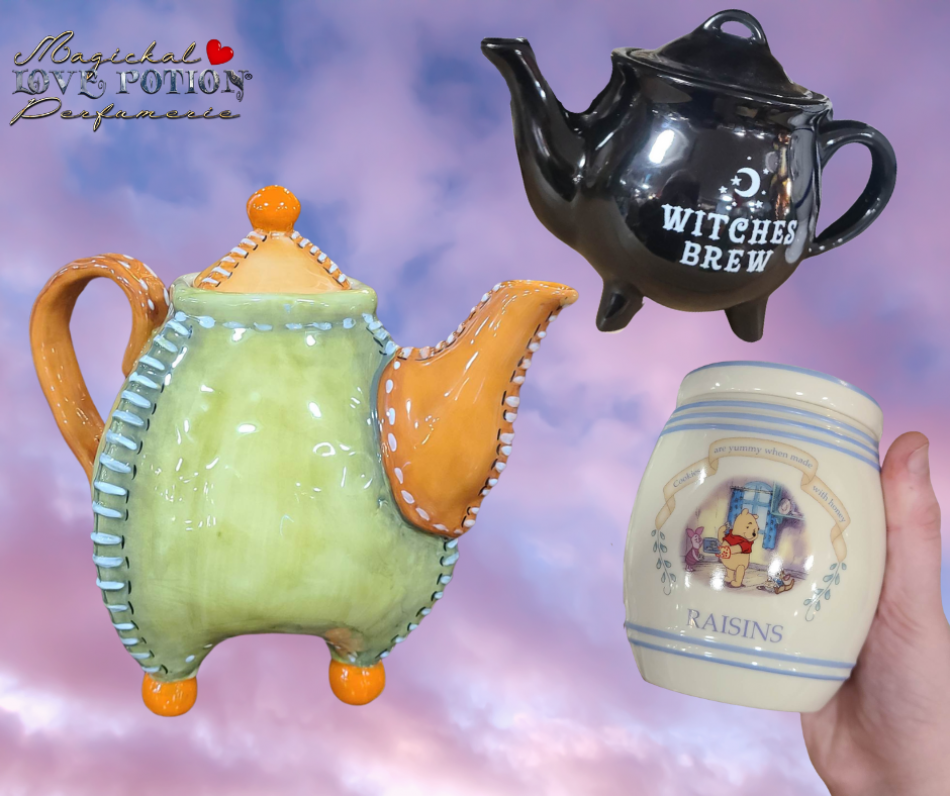 This image showcases various items that appear to be floating in the sky. The items include:
A black tea pot with no visible label
A Lenox Winnie the Pooh Raisin Jar
A unique teapot that looks as though it has been stitched together, featuring orange, blue, and green accents.